1. Electronic Lock - A keyless electronic lock system is available for all door configurations. Simple, reliable and easy to use. Runs on two AA batteries.

2. Lock System - Standard key locking system is factory installed. Electronic keyless (battery operated) entry system is also available.

3. False Panel Backing - Factory installed back panel prevents door jams, bin obstructions or excess product jams

4. Extruded Aluminum Rails - Aluminum corner rails combined with powder-coated steel sides provide maximum cell strength.

5. Handles - Dual anodized aluminum handles with ergonomic design allows for ease of movement and steering during transport.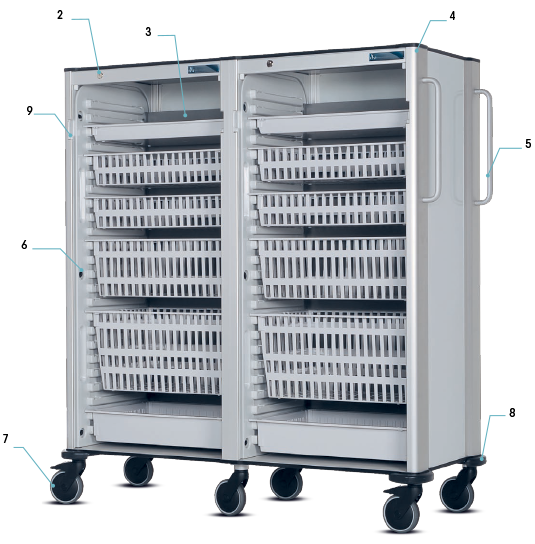 6. Inside Panels - Wing nuts allow for easy removal of inner panels for cleaning if desired.

7. Casters - 5" premium sealed casters, two brakes on the front of the cart, two swivel on the back of the cart provide maximum mobility during transportation and in confined spaces.

8. Corner Bumpers - Extra strength non-marking corner bumpers protect the cell and facility walls during storage and transportation.

9. Doors - Factory installed louvered doors have special cut-out allowing for easy removal for cleaning. Custom tempered glass doors with anodized aluminum frame or solid laminate doors are available.


10. Glass and Roll Down Door - Standard roll down door is made from molded plastic. It is very durable and easily removed for cleaning. Anodized aluminum framed doors have tempered glass for safety and easy identification of stored products.
---
36" Units
59" Units
71" Units
36" A Cells - Single | MC-36A/____/OPEN
36" A Cells - Double | MC-36AA/____/OPEN
36" A Cells - Triple | MC-36AAA/____/OPEN
59" A Cells - Single | MC-59A/____/OPEN
59" A Cells - Double | MC-59AA/____/OPEN
59" A Cells - Triple | MC-59AAA/____/OPEN
71" A Cells - Single | MC-71A/____/OPEN
71" A Cells - Double | MC-71AA/____/OPEN
A Cells - Triple | MC-71AAA/____/OPEN
36" Units
59" Units
71" Units
36" B Cells - Single | MC-36B/____/OPEN
36" B Cells - Double | MC-36BB/____/OPEN
36" B Cells - Triple | MC-36BBB/____/OPEN
59" B Cells - Single | MC-59B/____/OPEN
59" B Cells - Double | MC-59BB/____/OPEN
59" B Cells - Triple | MC-59BBB/____/OPEN
71" B Cells - Single | MC-71B/____/OPEN
B Cells - Double | MC-71BB/____/OPEN
B Cells - Triple | MC-71BBB/____/OPEN
Moducell A Units With Clear Baskets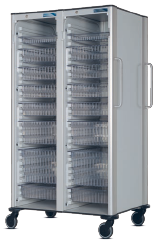 36" A Cells
36" A Cells - Single | MC-36A/_____/4BSK-C
36" A Cells - Double | MC-36AA/_____/4BSK-C
36" A Cells - Triple | MC-36AAA/_____/4BSK-C
59" A Cells
59" A Cells - Single | MC-59A/_____/7BSK-C
59" A Cells - Double | MC-59AA/_____/7BSK-C
59" A Cells - Triple | MC-59AAA/_____/7BSK-C
71" A Cells
71" A Cells - Single | MC-71A/_____/8BSK-C
71" A Cells - Double | MC-71AA/_____/8BSK-C
71" A Cells - Triple | MC-71AAA/_____/8BSK-C
Moducell A Units With Gray Baskets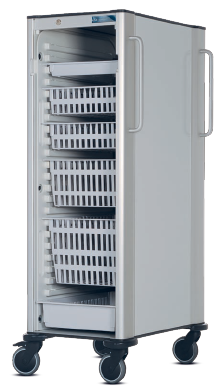 36" A Cells
36" A Cells - Single | MC-36A/_____/4BSK-G
36" A Cells - Double | MC-36AA/_____/4BSK-G
36" A Cells - Triple | MC-36AAA/_____/4BSK-G
59" A Cells
59" A Cells - Single | MC-59A/_____/7BSK-G
59" A Cells - Double | MC-59AA/_____/7BSK-G
59" A Cells - Triple | MC-59AAA/_____/7BSK-G
71" A Cells
71" A Cells - Single | MC-71A/_____/8BSK-G
71" A Cells - Double | MC-71AA/_____/8BSK-G
71" A Cells - Triple | MC-71AAA/_____/8BSK-G
Moducell B Units With Clear Baskets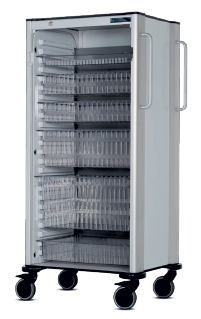 36" B Cells
36" B Cells - Single | MC-36B/_____/4BSK-C
36" B Cells - Double | MC-36BB/_____/4BSK-C
36" B Cells - Triple | MC-36BBB/_____/4BSK-C
59" B Cells
59" B Cells - Single | MC-59B/_____/7BSK-C
59" B Cells - Double | MC-59BB/_____/7BSK-C
59" B Cells - Triple | MC-59BBB/_____/7BSK-C
71" B Cells
71" B Cells - Single | MC-71B/_____/8BSK-C
71" B Cells - Double | MC-71BB/_____/8BSK-C
71" B Cells - Triple | MC-71BBB/_____/8BSK-C
Moducell B Units With Gray Baskets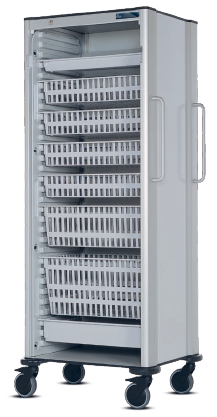 36" B Cells
36" B Cells - Single | MC-36B/_____/4BSK-G
36" B Cells - Double | MC-36BB/_____/4BSK-G
36" B Cells - Triple | MC-36BBB/_____/4BSK-G
59" B Cells
59" B Cells - Single | MC-59B/_____/7BSK-G
59" B Cells - Double | MC-59BB/_____/7BSK-G
59" B Cells - Triple | MC-59BBB/_____/7BSK-G
71" B Cells
71" B Cells - Single | MC-71B/_____/8BSK-G
71" B Cells - Double | MC-71BB/_____/8BSK-G
71" B Cells - Triple | MC-71BBB/_____/8BSK-G
---
Accessories

Basket Stop - BS

U's - U

T's - T

Basket Inlay - LINER

Labels - LBL

1" Tray - 1BC

2" Tray Clear & Gray - 2TC / 2T

2" Dividers Clear & Gray Long - 2DLC / 2DL
2" Dividers Clear & Gray Short - 2DSC / 2DS

4" Tray Clear & Gray - 4TC / 4T

8" Tray - 8T

4" Basket Clear & Gray - 4BC / 4B

4" Dividers Clear & Gray Long - 4DLC / 4DL
4" Dividers Clear & Gray Short - 4DSC / 4DS

8" Basket Clear & Gray - 8BC / 8B

8" Dividers Clear & Gray Long - 8DLC / 8DL
8" Dividers Clear & Gray Short - 8DSC / 8DS

11" Basket Clear & Gray - 11BC / 11B

11" Dividers Clear & Gray Long - 11DLC / 11DL
11" Dividers Clear & Gray Short - 11DSC / 11DS

2" Basket Wire - 2WB

4" Basket Wire - 4WB

8" Basket Wire - 8WB

11" Basket Wire - 11WB

2" Dividers Wire Long & Short - 2DLW / 2DLS

4" Dividers Wire Long & Short - 4DLW / 4DLS

8" Dividers Wire Long & Short - 8DLW / 8DLS

11" Dividers Wire Long & Short - 11DLW / 11DLS

16"x24" Flat Shelf Solid A (Fits A-Units) - FSM-A
24"x16" Flat Shelf Solid B (Fits B-Units) - FSM-B

Flat Shelf Divider A (Fits A-Units) - DIV197
Flat Shelf Divider B (Fits B-Units) - DIV127

Flat Shelf Volkren A (Fits A-Units) - VOLKRENA
Flat Shelf Volkren B (Fits B-Units) - VOLKRENB

Flat Wire Shelf A (Fits A-Units) - WSA
Flat Wire Shelf B (Fits B-Units) - WSB

Cath Forward A (Fits A-Units) - MS-CATHA/FF

Cath Forward B (Fits B-Units) - MS-CATHB/FF

Cath Sideways A (Fits A-Units) - MS-CATHA/SF

Cath Sideways B (Fits B-Units) - MS-CATHB/SF