Products - High Density Baskets or Conventional Open Shelving and Plastic Bins
High Density Baskets - With DSI's core mission to optimize space and employee efficiencies, our core High Density Baskets are a perfect solution for 2-bin Kanban. This system is very similar to the conventional 2-bin wire and plastic bins system but utilizes HD baskets. Two bins/compartments will still be utilized within the high-density basket but the dividers can be adjusted based on the size of the supplies and the varying PAR levels which provide more flexibility. Different types of labeling systems can be used to indicate that an item needs to be replaced in that basket all while using the same approach of the 2-bins, FIFO concept.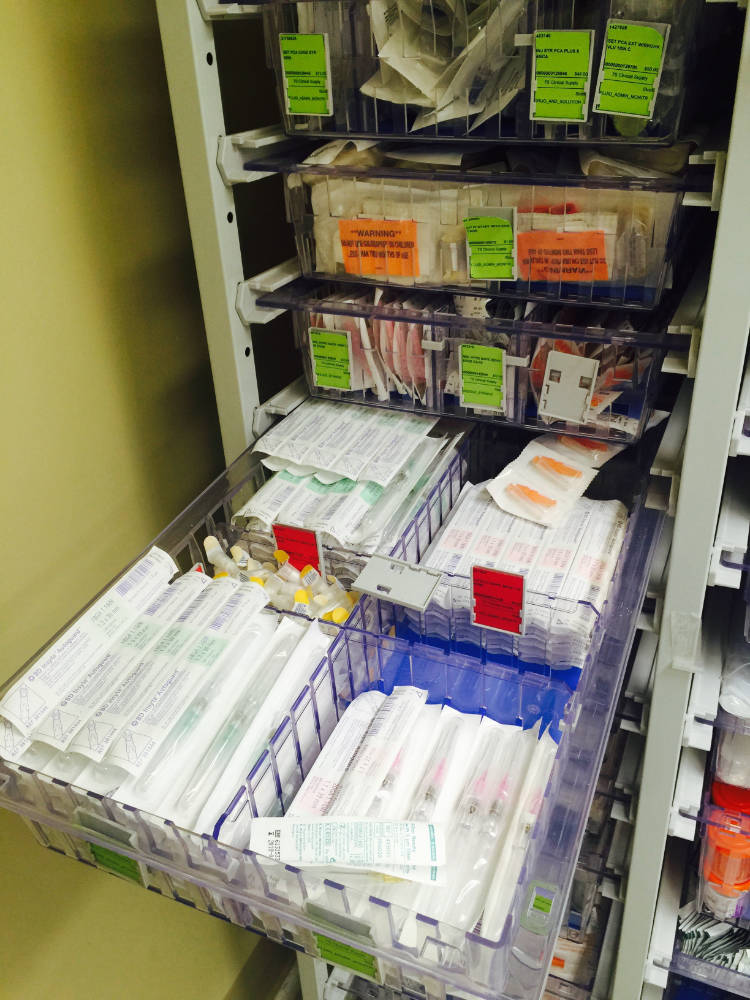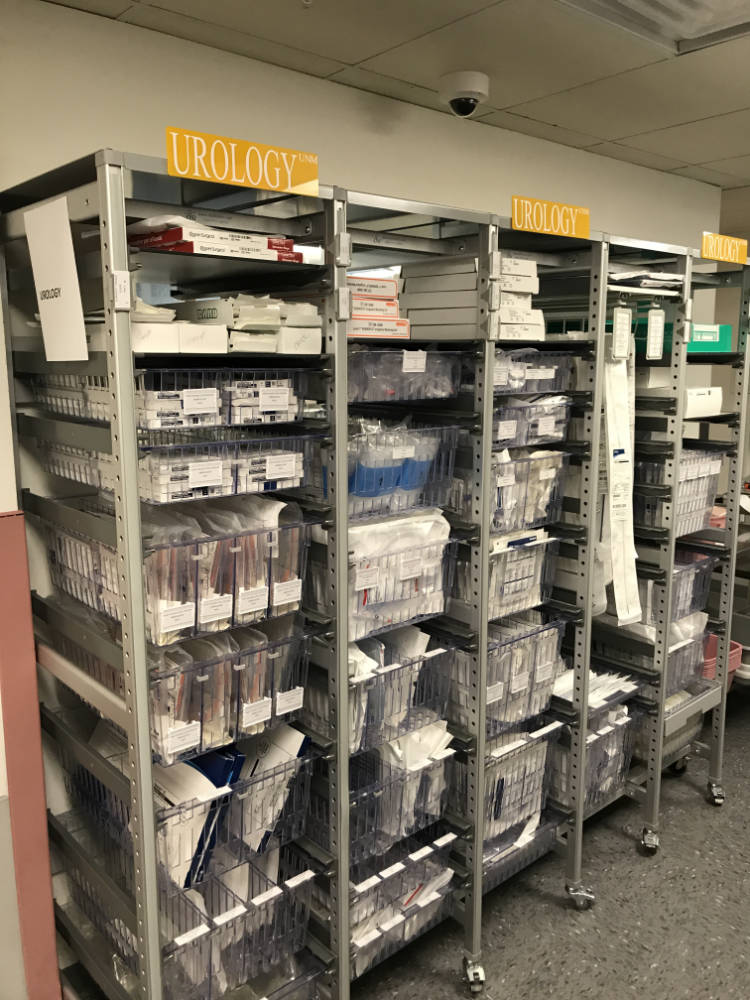 Conventional Open Shelving & Plastic Bins - With this system, items are consistently stocked from the back, using the first in first out approach (FIFO). When the first bin runs out, the employee who uses the last item places the empty bin in a common area. While the team waits for the new supplies to arrive, there's already a full bin on the shelf — it's been there waiting behind the previous bin — and it's ready for the next employee to pull from. Materials Management then pulls all the empty bins, restocks the bins with supplies, and then places them behind the existing bin on the shelf that's been pulled forward.