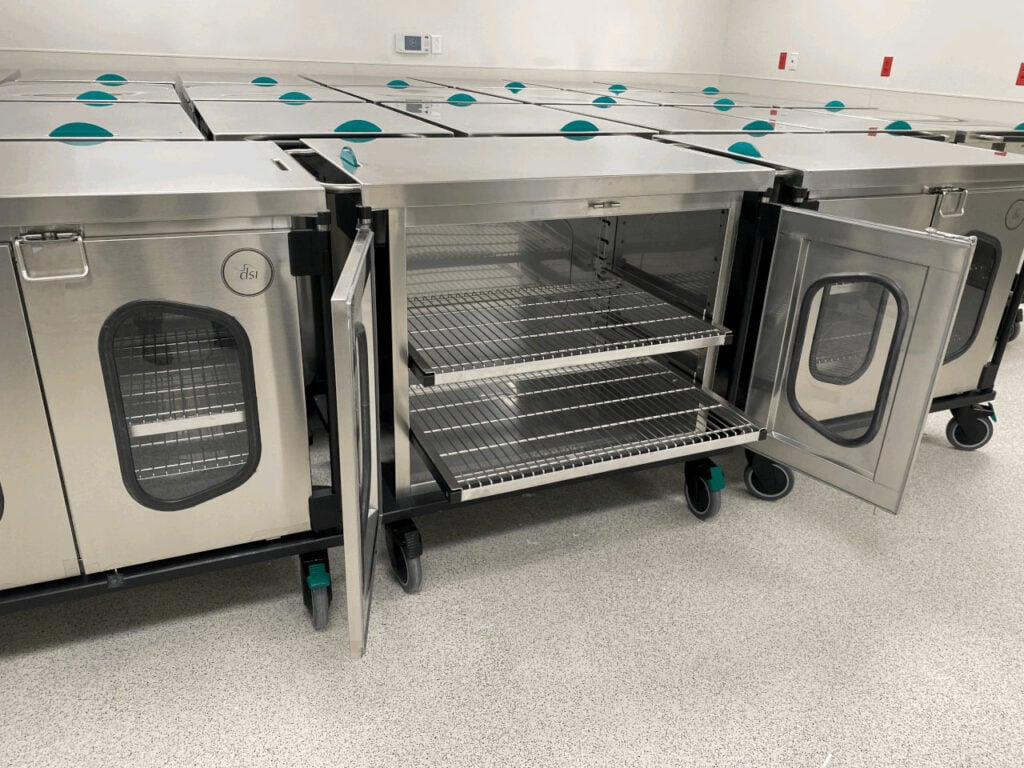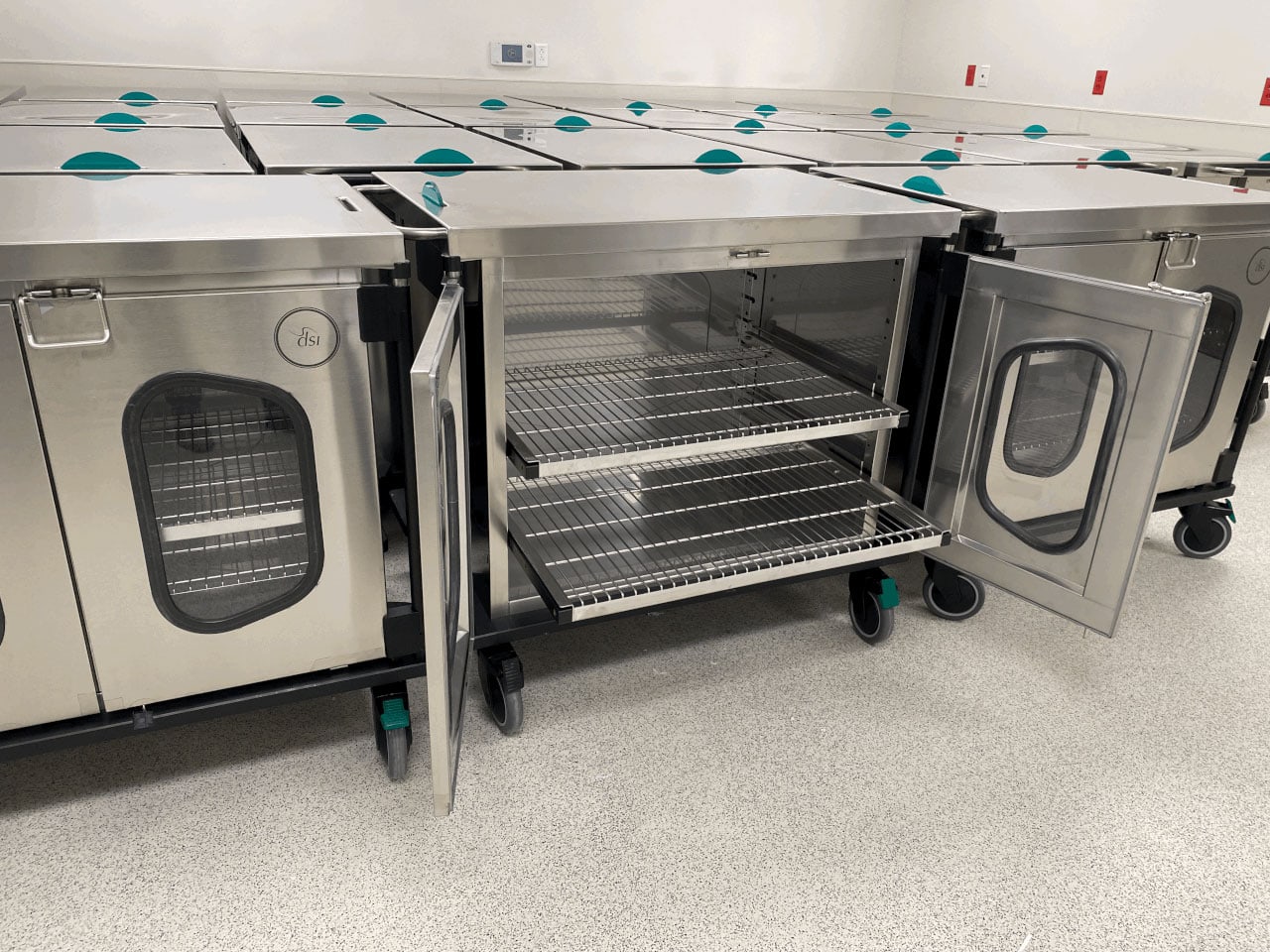 Ambulatory surgery centers (ASC) are some of the most popular outpatient facilities for medical procedures. However, managing these ASCs is no small task. In a fast-paced environment like this, efficiency is the topmost priority for optimal patient care.
Are you tired of wasting valuable time and resources searching for misplaced instruments and supplies during surgical procedures in your ASC? If so, versatile and mobile medical case carts are the most practical solution!
But simply having case carts isn't enough, it's essential to use them effectively to truly get the most out of them. We will discuss the benefits of using case carts in ASCs and provide tips for maximizing their usefulness. By following these best practices, you can improve the efficiency and organization of your ASC's surgical procedures.
What Are Case Carts For an Ambulatory Surgery Center?
Ambulatory surgery centers are facilities that perform outpatient surgery. These facilities are typically smaller than hospitals and are staffed by physicians, nurses, technicians, and other medical professionals who work together to provide surgical services to patients.
A case cart is a mobile unit that contains the equipment and supplies necessary for performing surgery. Case carts transport surgical equipment, supplies, and instruments throughout the center.
This mobile trolley is equipped with shelves that can be tilted up when you need more room to move around with your supplies.
How to Make the Most Out of Medical Case Carts
One of the most critical components of an ambulatory surgery center is its equipment inventory. ASCs must have a wide range of items available at all times, including surgical instruments and supplies, anesthesia machines, patient monitors, specialized carts for transporting patients between rooms or during recovery, and more.
Here's how you can get the most out of medical case carts in an ASC and other healthcare facilities.
Assess Your Needs
When choosing a case cart for your ASC, there are several things to consider, including your needs as well as how many patients come through each day. Are you looking for something that can hold supplies for multiple procedures? Or are you looking for something that can be easily moved from room to room? Do you need one cart per patient, or do you need multiple carts?
Once you've considered all of the factors essential to you, it will be easier for you to make an informed decision about what kind of cart is right for your ASC.
Choose a Customizable Solution
There are many reasons why this is the best option. First, it allows you to choose the size and capacity of your cart, which will help you find the best fit for your facility. You can get the perfect size for any room in your facility, and you can even have it with special features like locking wheels or a handle that folds down.
Second, it allows you to choose exactly how many carts will be needed. Therefore, there won't be any wasted space or resources in your facility. Finally, it allows you to choose the materials used in making each cart. This means they'll be built to last and provide excellent support when transporting equipment or supplies around your facility.
Stock and Label Properly
Case carts are integral in the ASC workflow, but they can be tricky to manage. If you want to get the most out of your case carts, it's critical to stock them properly and label them clearly.
Stock your case carts with everything you need for your patients' procedures, including equipment and supplies. You should have a plan for each type of procedure that you offer. Once everything is stocked in its proper place on the cart, make sure it's labeled clearly.
This way, staff members know where everything is going. This will help them keep supplies organized and accessible.
Regular Inspection and Maintenance
Cleaning your case carts will help ensure they are working properly and safely. Inspections can help prevent problems from occurring with your case carts. They enable you to see if any signs of damage or wear and tear could lead to a problem later down the road.
Finally, regular maintenance helps protect your investment in a case cart by ensuring that it will continue to work well for many years.
Develop Inventory Management Systems
The first step is to understand what your inventory is. What items do you need? How much of each item do you need? And how often do you need it?
Then, you'll need to track this information so that you know when and how much of each item has been used. This will allow you to ensure that your center always has enough products on hand. Therefore, there are no delays or shortages while patients are waiting for their procedures.
Finally, once your inventory management system is in place, everyone working at the center must understand how it works and how they can use it effectively.
Have Emergency Plans
Case carts serve as a critical resource for responding to emergencies. They contain a variety of essential supplies and equipment that may be needed in an emergency, such as oxygen tanks, suction equipment, and cardiac monitors.
Having a plan in place ensures that the case carts are well-stocked and ready for use. Therefore, a physician knows how to access them and use their content effectively. This can help to improve the ASC's ability to respond to emergencies in a timely and effective manner, which can ultimately help to save lives and reduce the risk of complications.
Secure the Carts
Locking the case carts when they are not in use is an important step to take to get the most out of your case carts. This prevents unauthorized access to the supplies and equipment, thereby preventing theft or misuse.
Locking the carts can also help to prevent contamination of the supplies and equipment on the carts. This is especially important in a medical setting where infection control is a top priority.
Request a Quote Today!
If you're ready to improve the efficiency and organization of your facility, it's time to consider smart storage solutions like medical case carts. And when it comes to sourcing your case carts, make sure to choose a reputable supplier like DSI Direct.
At DSI Direct, we offer a wide selection of high-quality case carts with features such as lockable drawers and automated inventory management systems. Our team is dedicated to helping ASCs improve their operations, and we are confident that our case carts will exceed your expectations.
Trust us to be your go-to source for all your case cart needs. Don't waste any more time and resources on misplaced instruments and supplies. Contact us today to learn more and start getting the most out of case carts in your ASC!